Having a wireless remote shutter release is an important tool of the trade for all levels of photographers. The NEEWER Wireless Shutter Release GD-C1R makes it easier to take long exposures, close-ups (for macro photography), and continuous shooting for action. Current ~$20 on Amazon – http://amzn.to/2aVuf4Q(Paid Link)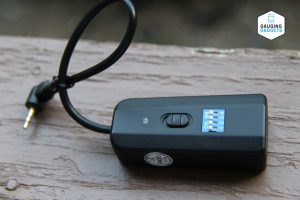 I have had the Neewer wireless shutter release for over 2 years and it still works great. It's small size allows me to easily carry it in my DSLR camera bag or pocket. This means it's ready to be used when ever i need it. This sounds somewhat ridiculous but I know I have used it several times when it was unplanned and I simply would not have been able to get the shot without it.
The Neewer wireless shutter (B005LT2ENG) is made up of two parts; a transmitter or control, and a receiver. The receiver uses 2 AAA batteries which is great because they are a little less expensive than AA. The transmitter / controller uses a 23A battery which is smaller than a AAA.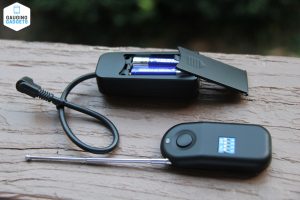 This Neewer wireless shutter release does not have a timer and cannot be used for automatic time lapse videos. The button has two different levels of pressure. A soft press will turn on the green light and focus the camera and a hard press will turn on the red light release the shutter.
This camera works with the following devices:
Canon EOS
1100D(T3i), 600D(T2i), 60D, 550D (Digital Rebel T2i), 500D (Digital Rebel T1i), 1000D (Digital Rebel XS), 450D (Digital Rebel XSi), 400D (Digital Rebel XTi), 350D (Digital Rebel XT), 300D (Digital Rebel), Canon EOS 30, 33, 50, 50E, 300V, 300, 300
Canon Powershot
G10, G11, G12
Pentax
K-5, K-7, K10D, K110D Super, K100D, K110D, K200, K20D, *istD, *istDS, *istDs, *ist, *istDS2, MZ-6, ZX-L, MZ-L
Contax
N Digital, NX, N1, 645
Samsung
GX 1L, GX 1S, GX-10
This will NOT work on Nikons
I have used this with my Canon EOS Rebal T3 and it works great. I highly recommend it! If you have any questions please leave a comment.
This device seems to be sold under a couple different brand names so use the list below to be aware of what you are purchasing:
– Godox GD-C1R 30M 16 Channels Wireless Remote Shutter
– HM-ANT GD-C1R 16 Channels Wireless Remote Shutter
– CowboyStudio Canon Wireless Shutter Release