Looking for a wireless Bluetooth speaker or portable charger powerbank? The Mpow Bluetooth 4.0 Speaker is water resistance, has a range of over 30 feet, and also has a 1000mAh battery. In this review and unboxing I show you all of the great features of the Mpow Portable Bluetooth Speaker. Currently ~$24 on Amazon – http://amzn.to/2hdc39V(Paid Link)
Video Review:
Mpow Portable Bluetooth Speaker Water- resistance Wireless Outdoor Speakers with Extral 1000 mAh Emergency Power Bank for Outdoor/Shower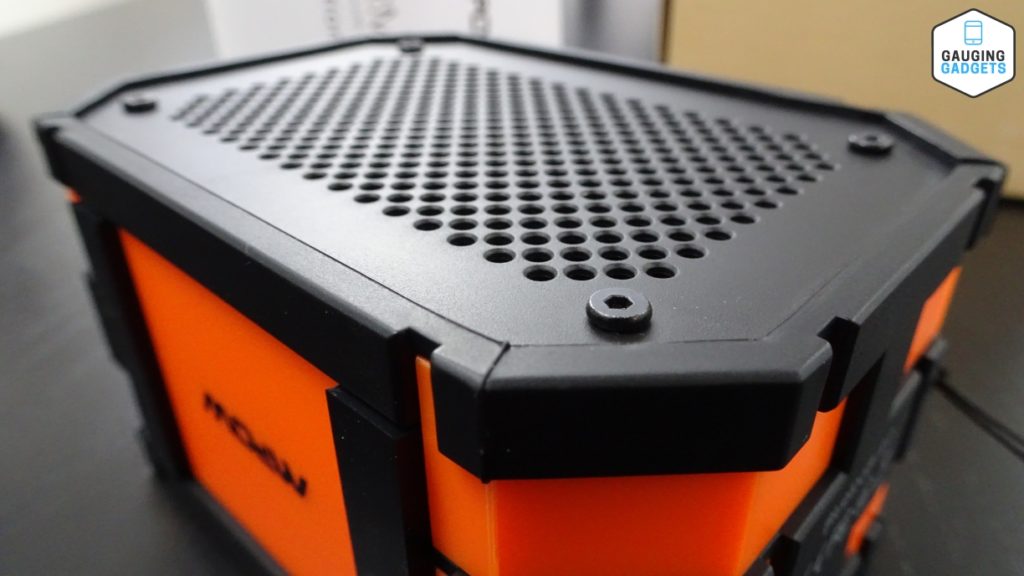 One of the first things you notice about this Mpow Bluetooth Speaker(Paid Link) is its amazing size. The speaker is only 3 by 5 inches, which makes it very portable and perfect for on sports or hiking. The speaker is also built extremely tough and rugged . It's even water resistant with a rating of IPX65!
The Mpow Bluetooth Speaker features an extremely large battery of 1000 mAh, this gives the speaker the ability to work for over 10 hours on just 3 hours of charging. It also has a powerful 5W driver with great bass sound.


One of the pros of this speaker is that it is very similar to many of the more expensive brands such as Cambridge SoundWorks, Ultimate Ears, DKnight, DOSS, Anker, soundbot, and JBL.