How to add 5th quick icon in Tesla app? In this tutorial, I show you how to get a 5th quick control icon in the Tesla app. This means I show you a glitch in the Tesla app that will allow you to have 5 quick control icons instead of 4. Adding a 5th control icon to the Tesla app is easy and can be completed in less than 1 minute.
Get 5th Quick Control Icon in Tesla App (Video Tutorial):
Follow the steps below to add 5th icon to Tesla app:
Open the Tesla app on your iPhone or Android phone.
Long press the quick control icons to bring up the customize control icons menu.
Long press your desired 5th icon and drag it up to the 4 quick icons. Do not let go of the long press.
While continuing to long press with one finger, take a second finger and drag the 1st icon to the second icon then let go of both fingers.
A 5th quick icon will appear.
More Tesla Tips & Tutorials:
Subscribe Now! 🙂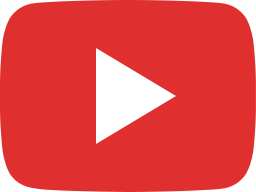 How to Get 5th Quick Control Icon in Tesla App - Tesla App Glitch