Looking to add memory to your cellphone? In this unboxing and review we look at the OLALA 64GB OTG Dual Special 2 in 1 USB Flash Drive Extermal Memory Stick Micro-B connector for Android Smartphones and Tablets and USB2.0 Connector for PCs. Currently ~$22 on Amazon – http://amzn.to/2i6eu2g
Video Review:

The coolest thing about the OLALA 64GB OTG Flash Drive isn't the 64GBs of USB 2.0 memory but that fact that connector can fit both a normal USB and microUSB. This means you can connect this OTG flash drive to your computer and your smartphone.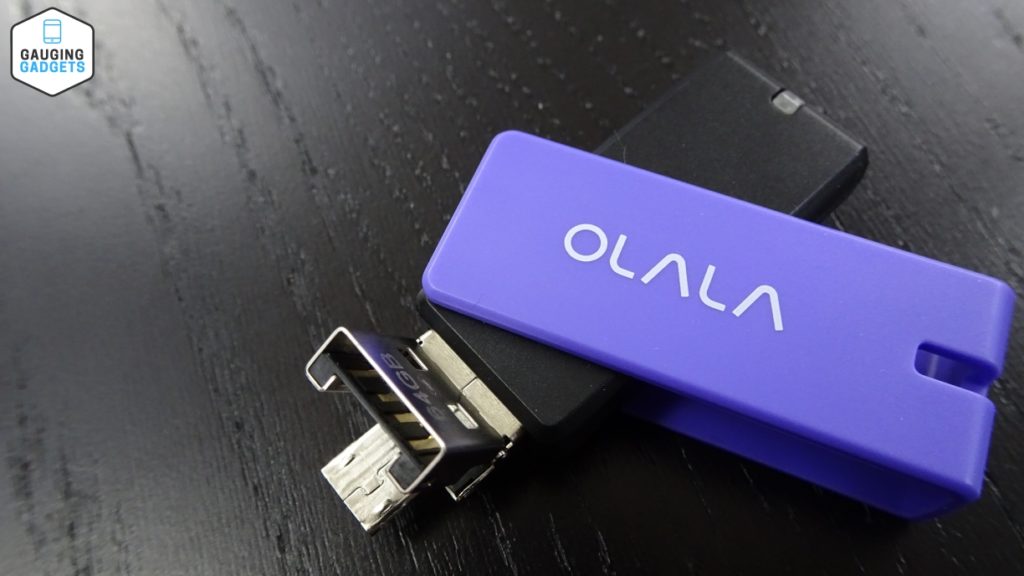 The OLALA 64GB OTG is compatible with expand the memory of all cellphone or tablets with a microUSB connect this includes Nexus, Motorola, HTC, Samsung, Alcatel, Asus, LG, Huawei, Nubia, OnePlus, and all your other Android OTG mobile devices. The OLALA 64GB OTG requires no adapter!
USB OTG is an abbreviation for USB On-The-Go and allows USB devices, such as tablets or smartphones, to act as a host, allowing other USB devices, such as USB flash drives, digital cameras, mice or keyboards, to be attached to them. It basically allows them to work the same way as your computer
After using the OLALA OTG USB Flash Drive I have to say that I love this device. It is sleek, well built, and easy to use. I like that mounting this Flash drive on your smartphone is super easy with Android and completely automatic when the OTG USB drive is connected. I think this is an awesome way to expand your cellphone's memory!
[yasr_overall_rating size="large"][yasr_visitor_votes size="large"]